Water Resources Committee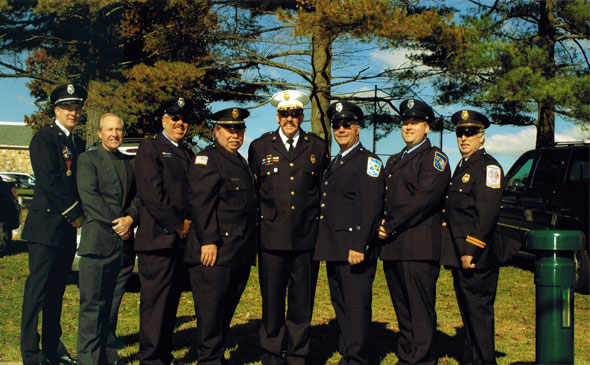 The committee prides itself in being available 24/7 to address the needs of our companies. Over the years, since 1982 the committee has developed and been a part of countless projects to enhance water management. Some highlights include:
Development and enhancement of the "Tanker Strike Team"
Inspection, qualifying, marking, and cataloging rural water sources.
Design and implementation of the 30,000 gallon underground tank project. Now being copied by other jurisdictions.
Input and support of the development code relating to water sources in rural developments.
Developing and instituting the nationally recognized "Water Management" training program.
Creating and monitoring a very successful "dry hydrant" installation project.
These and other projects allowed us to seek the ISO (Insurance Services Office) to take another look at Baltimore County. A five (5) year project culminated in October of 2006 with Baltimore County reducing its Rural Protection Class from 9 to 6. This, in many cases has resulted in lower property insurance rates for citizens in our rural areas.
Feel free to contact us for additional information or assistance with any projects.